AFFORDABLE ALL-ELECTRIC VEHICLES!
From your weekday commute to weekend trips and all the places in between, Bolt EV and Bolt EUV are ready to take you wherever you want to go. The Bolt family is redesigned for 2022 and is distinguished by unique exterior designs, including an SUV-like proportion for the new Bolt EUV, each is propelled by the proven technology that helped make the Bolt EV the industry's first affordable, long-range electric vehicle — and both are part of General Motors' plan to launch 30 new EVs globally by 2025.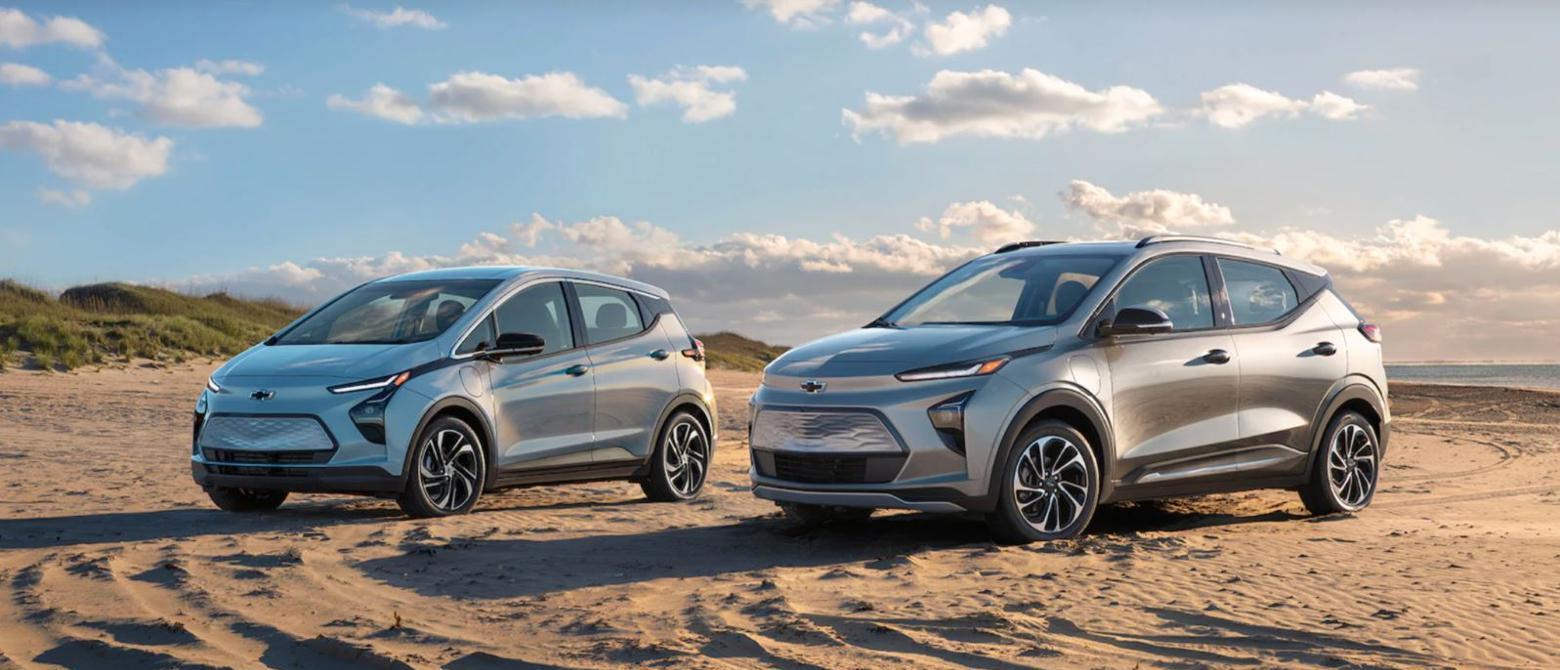 BOLT EV
NHTSA 5-Star Overall Vehicle Score for safety
Bolt EV offers an EPA-estimated 259 miles of range,† nearly 10% more than previous model years, or 21 miles farther than before. You can go a day – or possibly even a few days – without needing to charge. That means you'll have all the range you need for your daily routine plus a few stops along the way.
Your road trip sidekick
Planning a road trip? The myChevrolet Mobile App† with Energy Assist uses key information such as the vehicle's current charge, driving conditions and real-time weather to calculate the most efficient route for you. This feature also points you to the nearest charging station and automatically updates as conditions change, so you'll know exactly where to make a stop.
Charging is no big deal
You can do it without thinking. Because charging this electric vehicle is as easy as plugging in a cell phone, you can start a charge session in seconds. And Target Charge Level mode allows you to set a charging range based on how much you need, so you're always in control. Plus, Location-Based Charging helps you save money by letting you program Bolt EV to charge at home during off-peak electricity hours.
When too much information is a good thing
Sometimes, the more information the better. The color touch-screen display gives you tons of real-time vehicle information, such as your battery levels, estimated range and charge settings. Plus, split screens and expanded views keep your music, contacts and everything else within reach.
Key Features
10.2-inch diagonal color touch-screen
8-inch diagonal Driver Information Center
Apple CarPlay®† compatibility
Android AutoTM† compatibility
Available 4G LTE Wi-Fi®† Hotspot
myChevrolet Mobile App† for 5 years, including EV mobile commands and Remote Key Fob services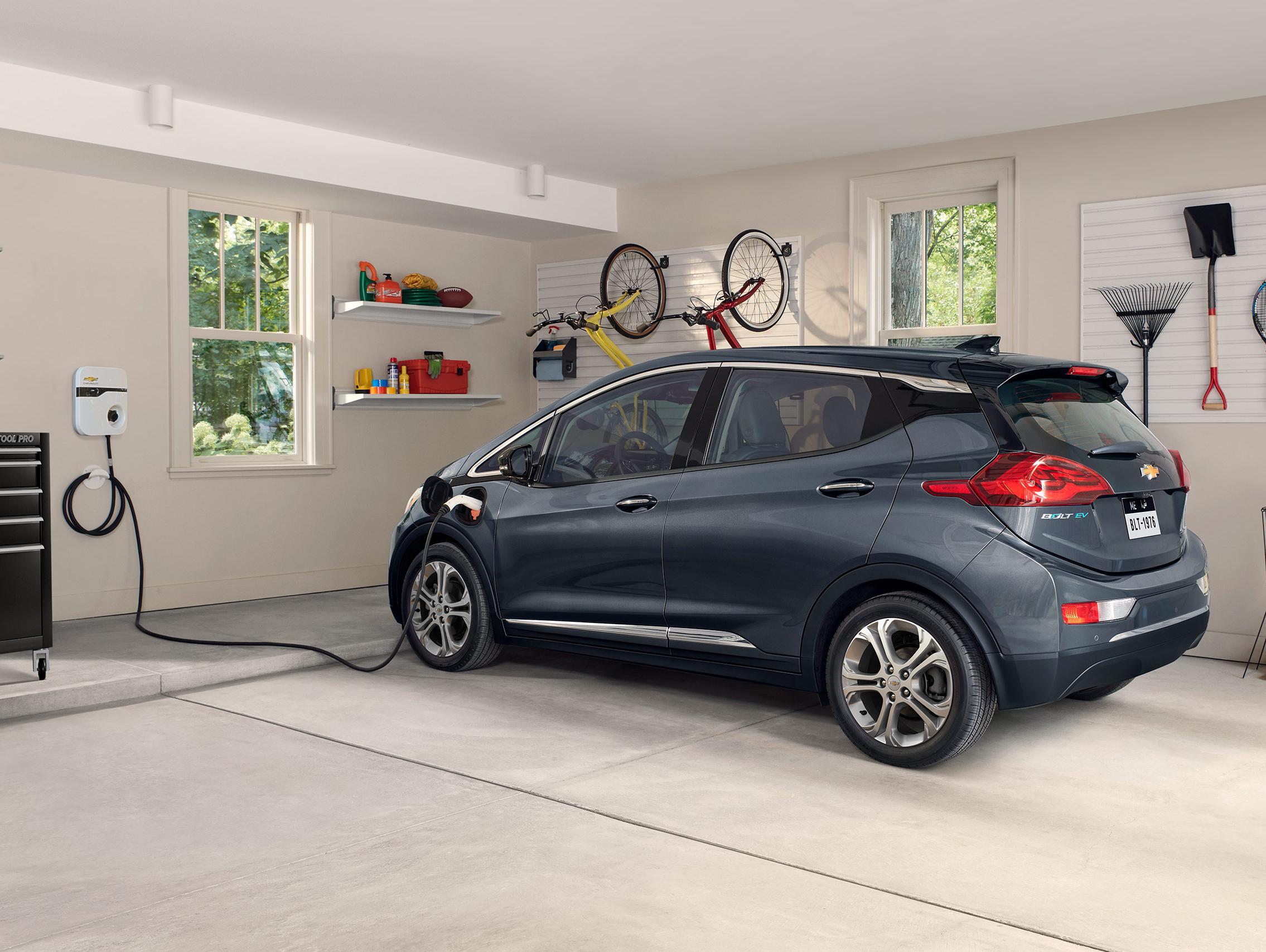 The new Bolt EUV and redesigned Bolt EV share the same architecture, but their designs are unique, with the two models having no shared exterior sheet metal parts. The other main exterior difference is the EUV is 6.3 inches longer. The wheelbase on the Bolt EUV is also 2.9 inches longer, 0.2 inches higher and wider, and has a 0.4-inch wider track. That additional length and modest increase in height and width translates into 3 inches of additional rear legroom in the Bolt EUV versus the Bolt EV. Heated and ventilated front seats and heated rear outboard seats, along with a panoramic power sunroof, are also available for the Bolt EUV. Other differences between the two models include: The 2022 Bolt EUV will be the first Chevrolet offered with Super Cruise. The Bolt EUV achieves 9 fewer miles of EPA range on a full charge, at 250 versus 259 miles on the Bolt EV. The slightly shorter range is due to the EUV being a bit longer, wider, and heavier (90 pounds more).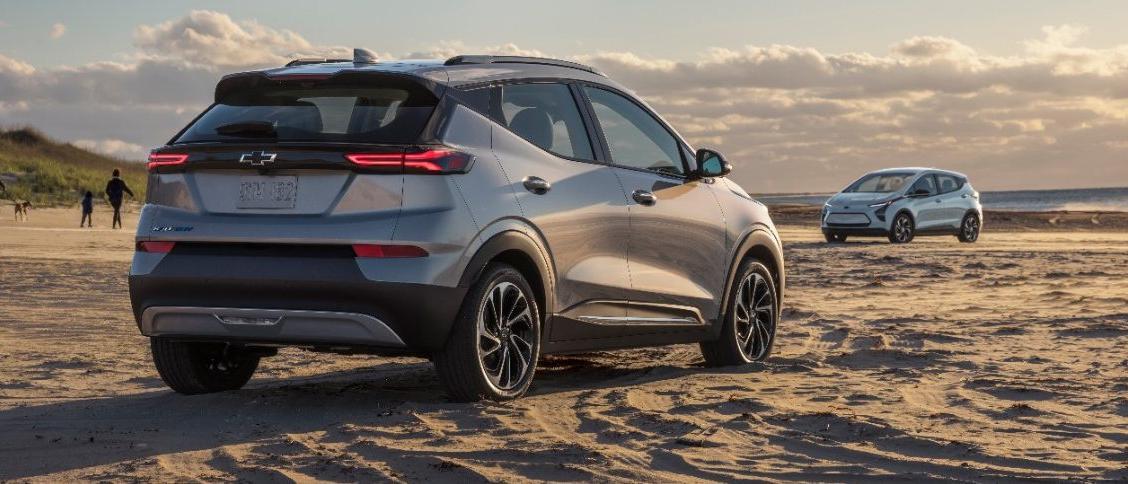 Proven propulsion system
Powering the Bolt EUV and Bolt EV is the proven battery technology that helped make the Bolt EV the industry's first affordable long-range electric vehicle.
An advanced 65 kilowatt-hour, lithium-ion battery pack helps the Bolt EV deliver up to a GM-estimated 259 miles of range (416 km) on a full charge14. With the slightly larger Bolt EUV, the GM-estimated range on a full charge is 250 miles (402 km)14.
The battery system features Chevy's proven active thermal management system, which uses coolant to maintain the battery at its ideal operating temperature. This technology is a primary enabler of Chevrolet's 8-year/100,000-mile limited battery system warranty15.
Additionally, standard DC fast public charging capability enables the Bolt EV to add up to 100 miles (160 km) of range in 30 minutes16 and 95 miles (152 km) for Bolt EUV16.
With the Chevrolet EV Access package, customers can remotely view their current charging status and battery charge level, customize their charge settings and set up charge notifications via the myChevrolet Mobile App17. The Energy feature18 within the myChevrolet Mobile App can help plan road trips by locating charging stations — including real-time availability — and start a charge session with participating charging networks.
Additional propulsion system highlights include:
Single-motor drive unit that delivers 200 horsepower (150 kW) and 266 lb-ft (360 Nm) of near-instant torque
Regen on Demand that allows the driver to convert kinetic energy into energy stored within the battery for future use by simply pulling on a steering wheel-mounted paddle
One Pedal Driving lets the driver speed up, slow down and even come to a complete stop using only the accelerator pedal19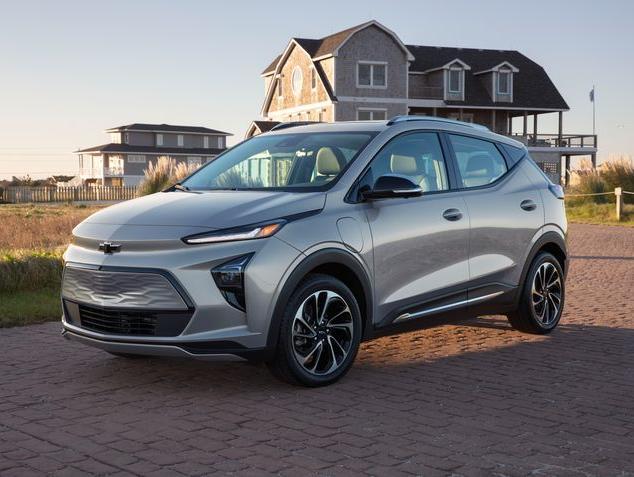 LEARN MORE ABOUT OUR EV OPTIONS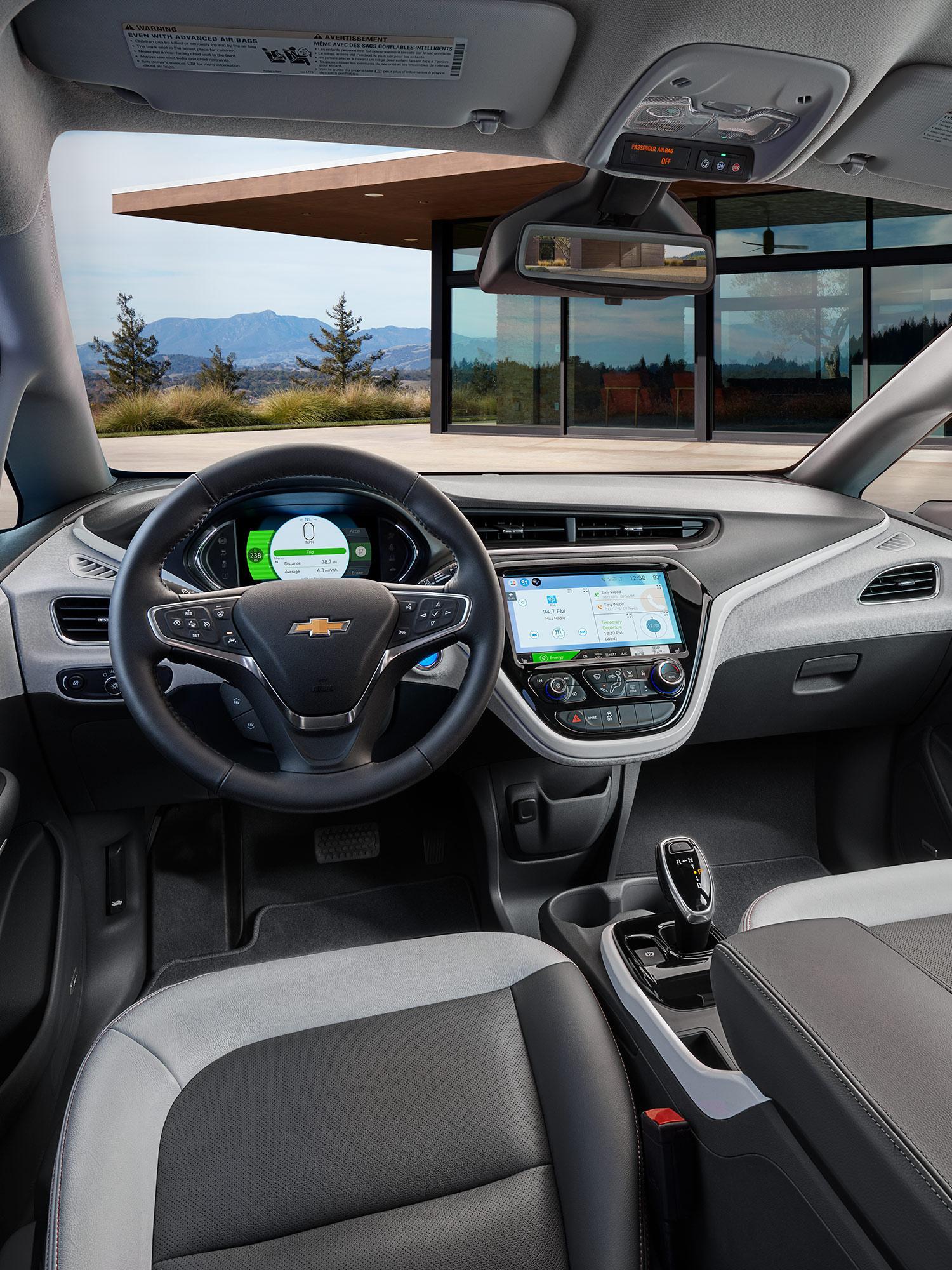 CHEVY SPARK
THE CITY GO-GETTER!!!
Spunky. Energetic. Full of attitude. The 2020 Spark compact car is all of that. Zoom down narrow streets, slide into tight parking spots and show off your style with every move. Plus, stay connected and entertained along the way.
MPG CITY/HWY : 30/38
MAX. CARGO : 27.2 cu. ft
STANDARD AIRBAGS : 10
AVAILABLE COLORS: 10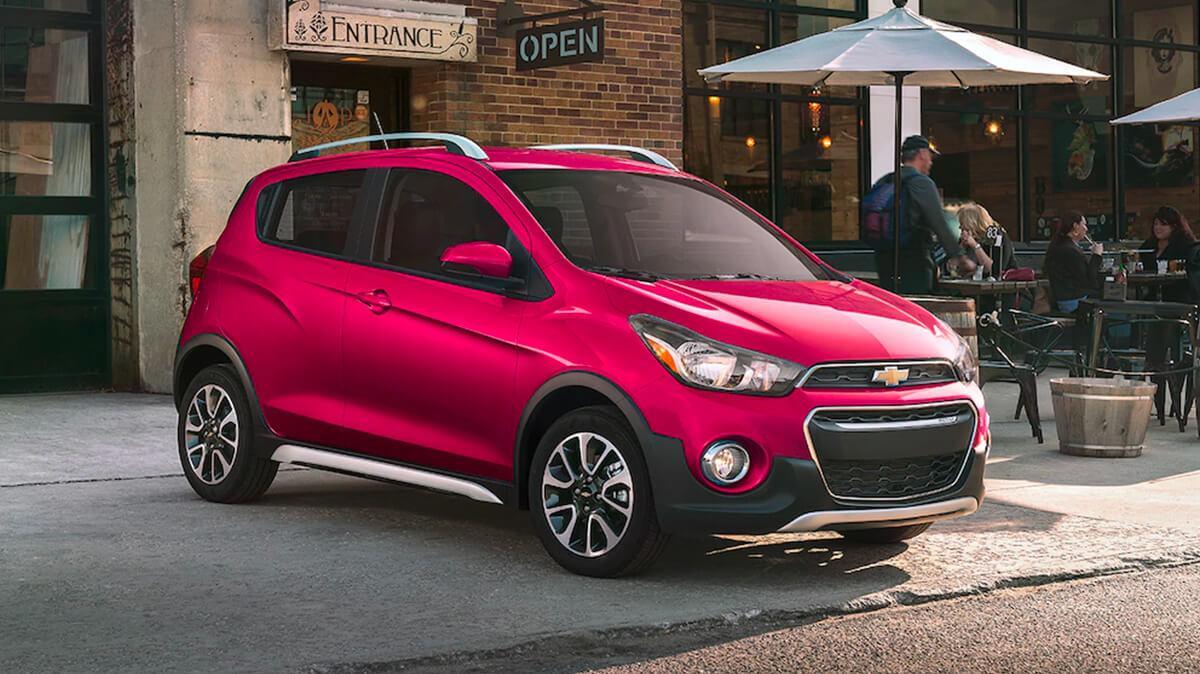 CHEVY TRAX
A SMALL, ROOMY, FUEL EFFICIENT SUV
Starting at $21,300, the Chevy Trax is a compact SUV that's as stylish and versatile as you. Offering sporty performance, a surprisingly spacious interior, and available advanced safety and entertainment technologies, the 2020 Trax is ready to help you turn heads as you explore every corner of your city.
MPG CITY/HWY : 26/31
MAX CARGO : 48.4 cu. ft
SEATS UP TO : 5
AVAILABLE AWD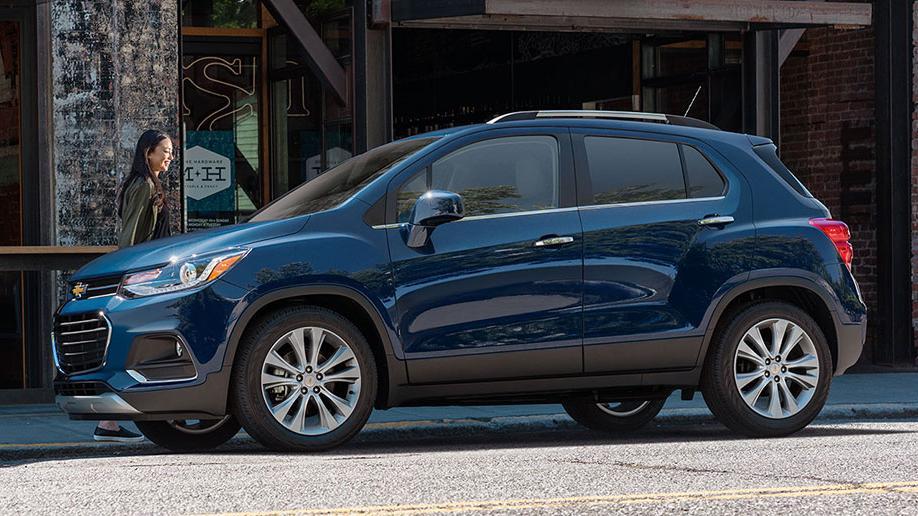 VIEW EXCELLENCE CHEVROLET'S EV AND ECO-FRIENDLY MODELS
Chevrolet offers a wide array of vehicles with an EPA-estimated 30 MPG highway† or better to take you far down whatever road you happen to be on. If you're looking to keep money in your wallet and keep pollutants out of the air, Chevy offers a variety of models equipped with fuel-saving enhancements like available stop/start technology — as well as all-electric and diesel options. Switch to the right car for your lifestyle and carbon footprint!